HOME • CONSTITUTION • MEMBERS • HALL OF FAME • NEWS

---
Alex Pagulayan, has earned the 41-year-old "Lion" the "ultimate accomplishment," induction into the Billiard Congress of America Hall of Fame.
July 16, 2019 - Over the years, Alex Pagulayan, the comical, mischievous and lethal Canadian-by-way-of-the-Philippines pool star, has parlayed his talents into the World 9-Ball Championship, a U.S. Open 9-Ball title and a pair of Derby City Classic Master of the Table crowns. Those achievements have now earned the 41-year-old "Lion" the "ultimate accomplishment," induction into the Billiard Congress of America Hall of Fame.

The United States Billiard Media Association announced that Pagulayan will enter the sport's most exclusive club, along with table manufacturer/promoter Greg Sullivan and Johnston City Hustlers Jamboree creators George and Paul Jansco. All will be formally honored during ceremonies at the Norfolk Sheraton Waterside Hotel in Norfolk, Va., on Friday, Nov. 1.

Pagulayan, who earned election in a run-off against England's Kelly Fisher after the two had tied on the initial ballot, will enter the Greatest Players wing of the Hall of Fame. Sullivan, 70, and the late Jansco brothers will be honored in the Meritorious Service category.

"I don't know what to say," said Pagulayan after being informed of his election. "For a pool player, this is the ultimate accomplishment, right? And I'm happy to become the first Canadian in the BCA Hall of Fame." Pagulayan, who moved from the Philippines to Toronto at 16, made his presence felt in 2002, when he reached the final of the U.S. Open 9-Ball Championships. After losing to Germany's Ralf Souquet in the title match, Pagulayan, then 24, reached the final of the World Pool Championship a year later. Again, he lost in the final. Again, he lost to a German player, Thorsten Hohmann. But it was clear that Pagulayan had championship ability, and in 2004 he returned to the title match at the World Pool Championship in Taipei, Taiwan. This time he emerged victorious, topping local hopeful Pei Wei Chang for the title. A year later, Pagulayan exorcised his U.S. Open 9-Ball demon as well, winning the title. In addition to World Summit of Pool and World Pool Masters titles, Pagulayan is the only player to have won titles in all three divisions of the annual Derby City Classic — One-Pocket, Banks and 9-Ball. He also earned Master of the Table titles in 2015 and 2016.

"The Derby City All-Around titles are my biggest career highlights," Pagulayan said. "They are such big fields and you have to play all three games well. And it's really hard to win all three disciplines. I feel like I won pool's triathlon."

It was the first year of eligibility for both Pagulayan and Fisher. Each were named on 62 percent of the ballots, forcing a run-off vote. In the special election, Pagulayan received 21 votes, while Fisher received 16. Holland's Niels Feijen (27 percent) and American Corey Deuel (24 percent) were the next highest vote-getters on the initial ballot. Shannon Daulton, Jeremy Jones, Stefano Pellinga, Vivian Villarreal and Charlie Williams were named on less than 10 percent of the ballots.

For Sullivan, admission into the BCA Hall of Fame caps a life of service trying to elevate pool from a recreation to a legitimate professional sport. An Indiana native, Sullivan became a poolroom owner and, with input from top players, began constructing pool tables to professional specifications.

Sullivan launched Diamond Billiard Products, with his tables quickly becoming the preferred playfield of the pros. Frustrated by coin-operated tables that forced players to use magnetic or oversized cue balls, Sullivan is also credited with introducing optical sensor to coin-op tables so that standard cue balls could be used. For Sullivan, it marked another victory in putting professional equipment into the hands of all players.

In the 1990s, Sullivan contracted the Pantone Company to research the optimum color for pool cloth. The testing resulted in the Tournament Blue prevalent in today's professional tournaments.

As a lifelong fan of the Johnston City Hustler's Jamborees of the 1960s and '70s, Sullivan launched a similar multi-discipline event, the Derby City Classic, in 1998. The annual event has drawn thousands of professional and regional players to Southern Indiana for 21 years.

"I have to say, I'm in shock," Sullivan said when informed. "My whole life has been about pool, just trying to turn it from a game to a sport. It's all I've ever done."

That George and Paulie Jansco should join Sullivan in the same Hall of Fame class is appropriate, since the Southern Illinois club owners founded the famed Johnston City Hustlers Jamboree and All-Around Pool Championship in the 1960s. The Janscos contributed to the pool's romanticized image as a gunslinger's activity. Their promotion of the gambling aspect of the sport contributed to its rise in popularity with the public, with their tournaments drawing media coverage from major television networks and national magazines like "Sports Illustrated." So popular were the Johnston City events that the Jansco's launched a second event, the Stardust Open in Las Vegas. The Janscos could also be credited with moving 9-ball and one-pocket into the game's forefront during a time in which straight pool was considered the only professional game. They were also among the first promoters to welcome integrated fields, paving the way for players like African-American Cicero Murphy to compete for world titles. George Jansco passed away in 1969. Paul Jansco died in 1997.

---
Gerda Hofstatter-Gregerson and Kim Davenport earned election into the Billiard Congress of America Hall of Fame
August 3, 2018 - That old adages seems perfectly appropriate in 2018, as former champions Gerda Hofstatter-Gregerson and Kim Davenport earned election into the Billiard Congress of America Hall of Fame, the BCA announced today.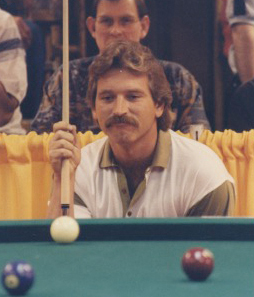 The Austrian-born Hofstatter-Gregerson, 47, had been on the Greatest Player ballot for seven years and finished second in voting three times. Davenport, 62, had been on the Greatest Player ballot for nearly 20 years. He was recommended this year by the Veterans Committee, which reviews the records of players who had not gained election on the general ballot prior to turning 60.

"My first reaction is, 'What am I doing in there with all those great players,'" Hofstatter Gregerson. "Honestly, I never expected to get in. Everyone who has gotten in is so deserving, I was just honored to be on the ballot. But I am excited and humbled and honored to be in such great company."

"It was a long wait and was a little frustrating at times," admitted Davenport, who resides in Acworth, Ga. "I thought my record was stronger than some others, but better late than never. A hundred years from now people will see my name next to Mosconi's, and that's not a bad thing!"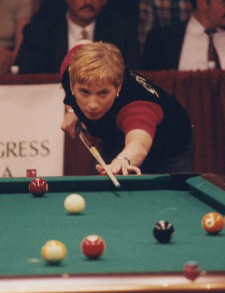 A longtime star on the Women's Professional Billiard Association Classic Tour, Hofstatter-Gregerson was 10-time European Champion before moving to the U.S. in 1993 to join the WPBA. She won 10 Classic Tour titles in eight years. She also won the World Pool-Billiard Association World 9-Ball Championship in 1995, the WPBA National Championship in '97 and the BCA Open 9-Ball Championship in 2000.

Davenport hit his stride on the men's pro tour in 1998, winning the highly regarded Japan Cup and Eastern States 9-Ball titles. After adding three more titles in 1989, Davenport won the Brunswick Challenge Cup in Sweden, the Sands Regency Open and the B.C. Open in 1990, earning Player of the Year honors from Billiards Digest.

Hofstatter-Gregerson and Davenport will be formally inducted as the 71st and 72nd members of the BCA Hall of Fame on Friday, Oct. 26, at the Norfolk Sheraton Waterside in Norfolk, Va.



---
Appleton, Rossman Elected to Billiard Congress of America Hall of Fame
Superior, Colo., June 15, 2017 - The Billiard Congress of America Hall of Fame welcomes a transplanted English 8-Ball star and one of the sport's most enthusiastic ambassadors to the class of 2017. The United States Billiard Media Association today announced that three-time World Champion Darren Appleton and "Dr. Cue" Tom Rossman have earned induction as the 69th and 70th members of the sport's most prestigious hall of fame.

Appleton, 41, will enter the Greatest Players wing of the BCA Hall of Fame, while Rossman, 69, will be honored in the Meritorious Service category. Both will be formally inducted during ceremonies later in the year.

Born in Yorkshire in northern England, Appleton split his childhood between English 8-Ball, soccer and boxing. He compiled a 12-4 record as an amateur fighter and won the junior national English 8-ball championship in 1996, at 16. Four years later, Appleton decided to devote full time to his cue career, and over the next decade he was the top-ranked player in the world seven times.

In 2006, Appleton left the English game and traveled to the United States to participate in the short-lived International Pool Tour. Appleton's American Pool career took off after his surprising win over Jiaqing Wu in the final of the World 10-Ball Championship in the Philippines. He followed that win with the World Pool Masters title in 2009.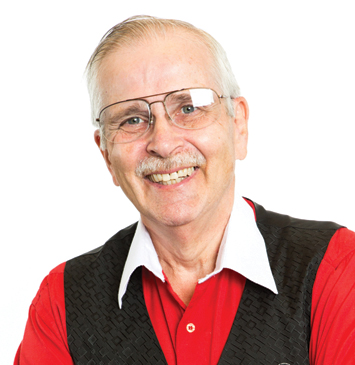 Appleton won the first of his two consecutive U.S. Open 9-Ball Championships in 2010, and captured his second WPA world title in 2012 when he beat Hewen Li of China in the final of the World 9-Ball Championship. Showing a propensity for winning in back-to-back years, Appleton won the Challenge of Champions in 2011 and 2012, and the World Tournament of 14.1 in 2013 and 2014. Appleton's 2013 straight pool win included a run of 200 and out against Francisco Bustamante, the highest recorded run in a major straight pool tournament.

He also scored one his great personal triumphs in 2013 when he edged Taiwan's Jung-Lin Chang, 11-10, to win the gold medal at the World Games in Cali, Colombia. Appleton added the World Cup of Pool title to his resume in 2014, teaming with Karl Boyes. And in 2015, Appleton won his third world crown, this time capturing a world 8-ball title by besting World Snooker Champion Mark Selby in the final of the Chinese Pool World Championship.

"It's really amazing to know I'm in the BCA Hall of Fame," said Appleton from Yorkshire, where he was visiting his ailing parents. "I can't really put it into words. To be playing American pool full time for only 11 years and achieve this recognition is incredible. There is no bigger honor for a pool player. This is the pinnacle. It's been a difficult year for me personally, so this is the kind of news I really needed. I'm very thankful."

Rossman was born in Minonk, Ill., and studied business management at Eastern Illinois University. But pool was always Rossman's true passion and he has parlayed that love into a 40-plus year career as a competitor, promoter, innovator, teacher and ambassador in the sport.

Rossman is credited with being the founding father of the modern day "Artistic Pool" movement. Rossman developed and promoted numerous events through the 1990s and was asked by then-World Pool-Billiard Association president Jorgen Sandman to help develop professional artistic pool competitions within the association's worldwide federation and have the discipline formally recognized by the world organization. Rossman served as president of the WPA Artistic Pool Division for more than a decade. The WPA World Artistic Pool Championship was first staged in 2000, and has been held every year since. Rossman won the title in 2006, and was runner-up on three occasions.

Rossman's efforts in organizing trick shots as a competitive discipline was also instrumental in the development of the ESPN Trick Shot Magic shows, produced by Billiards International. Trick Shot Magic continues to draw the highest ratings of any televised billiard programming in the U.S.

Rossman is a master teacher as well, certified as an Advanced Instructor by the Professional Billiard Instructors Association and the American CueSports Alliance. He continues to travel the country promoting the sport, reaching thousands of junior players and enthusiasts.

"I am humbled and honored to be elected into the BCA Hall of Fame," Rossman said upon hearing the news. "Starting out as a rack boy at the age of 10 provided an initial foundation for my billiard journey. My wife and business partner, Marty, and I share the joy of the roll with players, fans and students of the game around the world. We have been actively involved with all facets of the billiard industry at the junior, amateur and professional levels for a long time.

"The Hall of Fame designation is extra special in so many ways. When a person connects with his or her dreams, visions, blessings and passions in a heartfelt manner, he or she may truly rack up a victory in the game and, more importantly, in life." Voting for the 2017 BCA Hall of Fame was conducted by the USBMA Hall of Fame Board, which consists of USBMA members, elected At-Large members and living members of the Hall of Fame. To be eligible for consideration in the Greatest Players category, a player a) must be 40 years old by Jan. 1 of the year of their inclusion on the ballot; b) must have a professional playing career of at least 10 years; and c) must have recorded significant achievements in U.S.-based and international events.

Appleton easily outdistanced Women's Professional Billiards Association champion Gerda Hofstatter in voting. Appleton was named on 88 percent of the ballots, while Hofstatter was named on 45 percent. Vivian Villarreal, Shannon Daulton and Jeremy Jones were named on less than 20 percent of the ballots.

Rossman's nomination was recommended by the Meritorious Service Committee, which also recommended George and Paul Jansco of Johnston City fame for consideration. USBMA members voted to included Rossman on the final ballot, where he was approved by the Hall of Fame Board.

---
About United States Billiard Media Assocation
About United States Billiard Media Assocation Founded in 2007, the United States Billiard Media Association is a non-profit association dedicated to elevating the visibility and status of billiards in the media at large. The USBMA consists of professional print, radio, TV, public relations and Internet media persons who cover cue sports. One of the association's main functions is electing of billiard media members to the Billiard Congress of America's Hall of Fame Board for the purpose of nominating and electing players and notable figures to the Billiard Congress of America Hall of Fame.
About Billiard Congress of America
Founded in 1948, the Billiard Congress of America is a non-profit trade organization dedicated to growing a united, prosperous and highly regarded billiard industry through Billiard Congress of America leadership. The Billiard Congress of America seeks to enhance the success of its members and promote the game of billiards though educational, marketing and promotional efforts, annual industry trade shows and other programs designed to encourage billiards as a lifestyle and make pool everybody's game. For more information, visit bca-pool.com or call 303.243.5070.